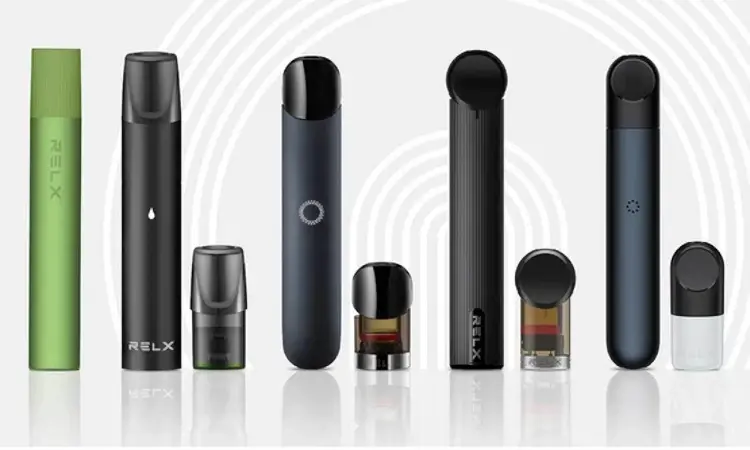 A Relx shareholder has filed a lawsuit in the US accusing the Chinese e-cigarette manufacturer of misinterpreting potential regulatory risk when filing for the US initial public offering (IPO) in October 2020.
Investor Alex Garnett, who bought 300 shares at $27.87, initiated a class action last week in the US District Court for the Southern District of New York claiming he and other investors "sustained substantial damages in connection with their purchases of shares" in RLX Technology.
Garnett alleges that RLX's registration statement for the IPO did not take into account the aim of Chinese regulators to tighten the regulations governing vaping products in the country.
"RLX's discussions of risk factors did not even mention, much less adequately describe the risk posed by, China's ongoing effort to establish a national standard for e-cigarettes that would bring them into line with ordinary cigarette regulations," reads the complaint, which calls for a jury trial.
Revenue and loss both up
According to the plaintiff, the Beijing-based manufacturer did not assess the "adverse effects" of the legal future on the company's future results, share price and prospects but "went forward with the IPO, with the foregoing misrepresentations and omissions in the Registration Statement".
Relx revealed a few days ago an increase in its net revenues year-on-year to more than $366m in the first quarter of 2021.
According to a company statement, net revenues saw a 48.2% rise from the fourth quarter of 2020, largely driven by sales to offline distributors. The company said it had expanded its distribution and retail network but did not offer a breakdown of sales by country.
"Our expansion in distribution network fueled a strong sequential growth, further demonstrating sustained user demand for our e-vapor product portfolio," a company statement signed by co-founder Kate Wang said.
At the same time, the company's net loss deepened from $236.7m in Q4 2020 to $267m in Q1 2021.
What This Means: Despite the expected tightened of vaping regulations China, RLX Technology remains optimistic and expects net revenues to exceed $445.9m in the second quarter of this year.
However, some financial sources suggest that the company's stock has fallen by about 70% since its listing in New York in January.
– David Palacios ECigIntelligence staff and Chermaine Lee contributing writer