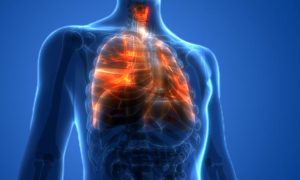 One comment in conversation in the ECigIntelligence office summed up the on-going dreadful situation for e-cigarettes, especially in the US: "I have to keep explaining to friends and family that this business is not about killing kids."
A nationwide outbreak of severe – and in a number of cases fatal – lung illness across almost all US states, first reported in August 2019, has given rise to widespread fears about about vaping and an increasing number of summary legislative orders by states, pre-empting any federal action.
Though the root of the outbreak is now generally accepted by medical experts to lie in the vaping of cannabis oils, not legal nicotine products, the reputational damage continues – as do the efforts to restrict vaping, especially of flavoured products.
Here is the story so far, as brought to you by ECigIntelligence:
Why blaming e-cigarettes for EVALI is not just wrong, but dangerous
31st August 2020
FDA's clampdown on flavoured cartridges fails to satisfy either side
6th January 2020
FDA will remove most cartridge flavours from US market
2nd January 2020
FDA and DEA shut down 44 websites selling illicit THC vaping products
23rd December 2019
Calls for new regulation after 'vape-related' death of Belgian teenager
19th December 2019
Marijuana vaping growing far faster than nicotine vaping with US youth
19th December 2019
US-style lung outbreak 'couldn't happen here,' says French academy
16th December 2019
New York City council votes to ban the sale of flavoured e-cigarettes
27th November 2019
Massachusetts flavour ban to become a permanent fixture in state law
26th November 2019
Court halts Utah flavour ban, while Michigan governor files appeal
30th October 2019

White House reviewing new FDA guidance on flavoured e-cigs
29th October 2019
Ontario bans e-cig promotion in c-stores
29th October 2019
US Congress committee rushes through bill to tax nicotine
25th October 2019
South Korea tightens e-cig rules in wake of first death linked to vaping
24th October 2019
Now Oregon flavours ban is put on hold by court as lung cases hit 1479
21st October 2019
Governor to appeal after court halts Michigan's ban on flavoured e-cigs
17th October 2019
Individual US state executive actions against flavoured vaping products
updated 15th October 2019
Arizona governor opposes flavour bans, backs campaign against kids' use
15th October 2019
Canada takes measured approach, with federal/provincial task group
14th October 2019

Montana bans flavoured e-liquids as lung injury cases approach 1300
11th October 2019

Science clears conventional vaping of blame for lung disease horrors
9th October 2019

Fears sparked by US lung disease outbreak will hit vaping worldwide
8th October 2019

Oregon includes nicotine and THC in emergency ban on e-cig flavours
7th October 2019

CDC and FDA shift emphasis to THC, but public still believes nicotine more dangerous
4th October 2019
New York state e-cig ban on hold until 18th October, court rules
4th October 2019

New York expands flavours ban to menthol; Washington to follow
30th September 2019

US industry alarmed for the vaping future; lung cases rise to over 800
27th September 2019

Massachusetts and Rhode Island governors issue e-liquid prohibitions by decree
26th September 2019

Sharpless: 'PMTA policy doesn't mean flavoured e-cigs can never be sold'
26th September 2019

US lung illness outbreak a watershed for the public perception of vaping
20th September 2019

New York joins the prohibition of flavours by order of the governor
18th September 2019

How 'health emergency' rules allowed state governor to ban e-cig flavoursCenters for Disease Control and Prevention
17 September 2019

From info to melodrama – how states communicate about lung disease
16th September 2019

Trump declares flavours 'off the market' until approved by FDA
12th September 2019

Michigan flavour ban stokes mixed feelings
9th September 2019

Five deaths in US lung outbreak; 450 cases now identified, says CDC
7th September 2019

Little progress in lung disease probes; NY finds illegal additive in e-liquid samples
6th September 2019

Michigan becomes first US state to ban sales of flavoured e-cigs
4th September 2019

First death from mysterious lung condition affecting vapers
24th August 2019

Vaping under suspicion, but no proof, in US lung disease outbreak
21st August 2019 2019
– ECigIntelligence staff
Image: Centers for Disease Control and Prevention
ECigIntelligence does not provide legal, strategic or investment advice. Tamarind Media Limited, the publisher of ECigIntelligence, does not accept any liability or responsibility for information or views published.
Please see this page for a detailed description of our methodology. Please Contact us for a detailed description of our methodology.