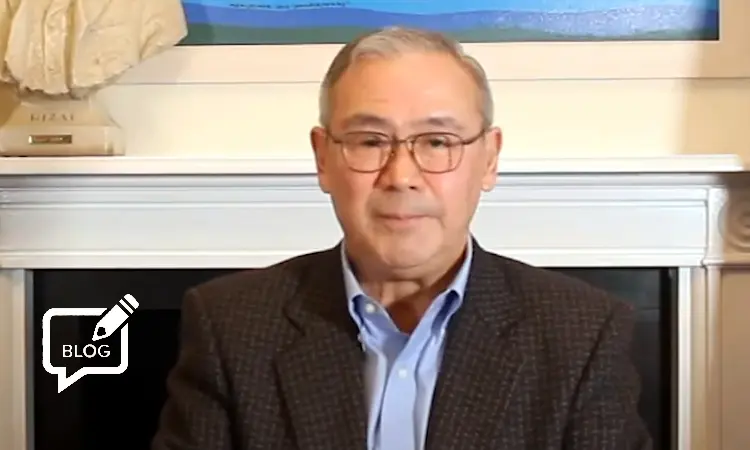 Conflict between public health concerns and political-economic interests seems to be the main reason behind an internal dispute between the Philippine delegation to COP9 and officials at the country's Department of Health (DOH).
During the ninth Conference of the Parties to the World Health Organization Framework Convention on Tobacco Control (WHO FCTC), the Philippines' foreign affairs minister Teodoro Locsin (pictured) described tobacco alternatives as "salutary" and "a source of good", praising the tobacco industry for its efforts to develop these products. But health officials in Manila rapidly distanced themselves from the delegation's view, insisting: "There is no good in tobacco."
An official DOH statement said: "The statements made by the Philippine delegation negate the very principles of the WHO FCTC and undermine the progress the Philippines has made to curb tobacco use."
Martin Cullip, former chair of the New Nicotine Alliance (NNA), linked the spat with the fact that while governments make decisions based on economic and political criteria as well as health, the DOH uses the "lens of health" and he noted that health officials in the Southeast Asian country are always strongly influenced by the WHO.
Canadian tobacco control expert David Sweanor believes there has always been a "constant tension between scientific-pragmatic approaches and moralistic-coercive ones", shaping policy and delaying public health measures.
"It is also not that unusual that people in positions of authority in public health bodies are promoting moralistic objectives that are certain to add to the public health burden," he added.
'Dirty Ashtray' award
Tobacco harm reduction experts widely welcomed the Philippine delegation's stance at COP9. According to Charles Gardner, executive director of the International Network of Nicotine Consumer Organizations (INNCO), the delegation expressed a "legitimate position in what should be a respectful evidence-based public health debate"'
He added: "The venom of the attack against the delegation serves as a warning to anyone who has the temerity to challenge current dogma. It is an intimidation tactic, not appropriate in any scientific debate".
Cullip added that the DOH statement was "pretty irrelevant" since the government chose the delegation, and the head of delegation made the comments with full authority.
Because of its position in COP9 – which was viewed largely as a pro-tobacco stance – the Philippines received three "Dirty Ashtray awards" from the international watchdog Framework Convention Alliance, a badge of shame aimed at governments accused of supporting tobacco companies.
In May the Philippines House of Representatives approved Bill 9007 regulating the manufacture, sale and use of less harmful alternative products, including vaping and heated tobacco products. The bill is currently at the first reading stage in the Senate.
"It is unclear as to why the Philippines decided to regulate alternatives after pursuing a prohibitive stance," said Cullip, adding that reduced-risk products being available legally in the country is, however, a positive step forward.
– Antonia di Lorenzo ECigIntelligence staff