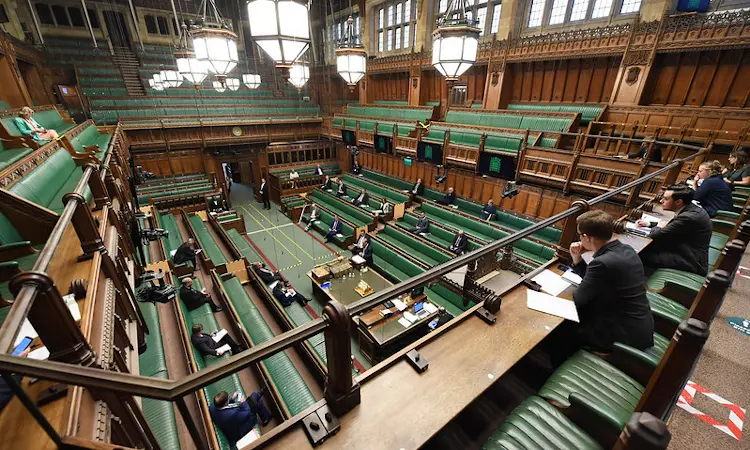 The British government must step up efforts to promote vaping products if it is to achieve its goal of a smoke-free society by 2030, a cross-party parliamentary committee in Westminster agreed.
David Jones, Conservative MP for Clwyd West in North Wales, spoke for members on both sides of the political divide when he told the UK Backbench Business Committee: "E-cigarettes save lives, and we should make sure that message reaches every smoker in Britain."
Jones said the forthcoming Tobacco Control Plan, due to be published this summer, should include stronger promotion of tobacco alternatives, which have a "proven (positive) effect on health".
The committee warned that, at the current rate, the UK will not reach the smoke-free target until 2037. Members urged officials in London to reach out "directly" to the UK's 7m smokers to promote alternative products.
Junior health minister Jo Churchill said during the debate that the government "will recommit" to its evidenced approach to e-cigarettes. "The products certainly have a role in supporting smokers to quit, and we will ensure that they remain accessible to smokers, while protecting non-smokers and young people," she said.
Nicotine levels
Some MPs agreed that the government "must champion the less harmful alternatives to combustible tobacco" in light of the evidence that shows tobacco-alternative tools such as e-cigarettes to be the most effective way to quit smoking.
The government was also urged to address the issue of nicotine levels in alternative tobacco products, as they should ensure a "satisfying nicotine experience", thereby encouraging cigarette smokers to switch.
Mary Glindon, Labour MP for North Tyneside, said the government plan should envisage the launch of a communication campaign to illustrate the benefits of alternative products over cigarettes.
She said the campaign should tackle the growing "levels of misinformation and misperception of relative harm of e-cigarettes versus other tobacco products". She also called for an "evidence-based approach" to government communications on the subject.
MPs also discussed the possibility of raising the legal age for buying tobacco from 18 to 21, as recently proposed by the Royal College of Physicians.
Mary Kelly Foy, Labour MP for the City of Durham, said the tobacco plan should oblige tobacco companies to contribute to a fund aimed at financing tobacco control initiatives needed to achieve the smoke-free 2030 target.
What This Means: The Tobacco Control Plan is expected to be a critical document that will define UK policy over the next few years, with a special focus on the target of a "smoke-free" nation in just nine years' time.
It seems clear that the government will continue promoting vaping as a successful quitting tool, while it remains to be seen what role other tobacco-alternative products may play.
– Beatrice Bedeschi ECigIntelligence contributing writer
Photo: UK Parliament