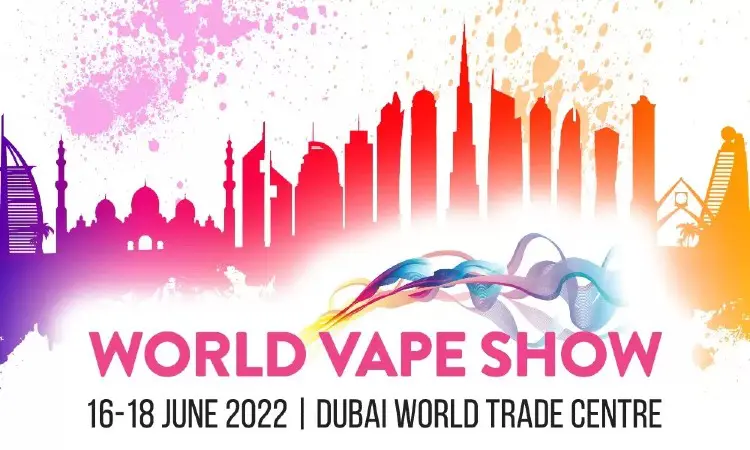 High taxes are holding back business for legal vaping products in the Middle East and the black market is benefitting as a result, according to a major distribution company in the region.
Vaping in the Middle East is already heavily limited, and recent tax hikes have only increased reliance on black market sales.
In January 2022, an increase in customs duties on e-liquids from 5% to 100% was levied on e-cigarettes and e-liquids in the United Arab Emirates (UAE) and some Gulf Cooperation Council (GCC) countries. This came on top of a sales tax of 100% that was levied on e-cigarettes and e-liquids in the UAE in January 2020. Saudi Arabia and Jordan have also imposed high taxes.
"There's a thriving market for illicit vaping products in the Middle Eastern region, predominantly because of the fiscal framework," said Jamal Bashir, managing director of Alternative Nicotine Delivery Systems (ANDS), which distributes electronic nicotine delivery products throughout the Middle East, Africa, and Europe.
Bashir fears this increased rate of customs duties and taxes could drive vapers back to combustibles. He also believes the current fiscal framework gives the illicit trade an advantage because consumers are turning to the black market to buy cheaper unregulated e-cigarettes instead of buying more expensive taxed ones that have been tested and approved.
ECigIntelligence previously interviewed a number of vape retailers who were selling products illegally in the Middle East and found that the chief reason they gave for violating the prohibition was that vaping was the best option for giving up cigarettes.
Most of the retailers were ex-smokers who told ECigIntelligence they'd started their business with the goal of helping others quit the habit, as they themselves had done.
UK seen as a 'role model'
Bashir believes the illicit market could be putting consumers at risk, and the government's fiscal policy may be leading consumers to buy products that are possibly untested and non-compliant.
"The government needs to give preferential fiscal treatment to vaping products that have been approved via the proper channels, and the local laws and regulations," he said. "This would give consumers access to a bigger range of better alternatives to smoking conventional cigarettes that have been regulated and tested."
Bashir would like to see a regulatory framework in the Middle East that is similar to that of the UK, where the National Health Service (NHS) and Public Health England (PHE) have been advocates of vaping as a smoking-cessation tool and have placed high taxes on conventional cigarettes while leaving vaping untouched.
"For us, the UK is a role model," he said. "It gives preferential tax treatment to e-cigs over conventional cigarettes, and PHE has been involved in converting consumers to e-cigs. We would encourage this format of regulation."
Bashir expressed particular concern that illicit trade could make available to young people products that are banned elsewhere in the world – such as e-liquids that appeal to minors or products that are packaged in a way that is likely to appeal to younger vapers.
"Protecting vulnerable consumers is critical for the industry," he said. "We're all competing for a slice of the pie, but, at the same time, we all share the common goal of moving people away from smoking conventional cigarettes with nicotine delivery solutions that are not attractive to under-age consumers."
ANDS is launching its Sentinel programme days before the World Vape Show in Dubai in June. This aims to protect minors by encouraging industry stakeholders – from retailers to manufacturers and government bodies – to work together to achieve a set of mutually approved standards.
The idea is to share examples of good practice at every stage of the supply chain, from designing packaging that is appropriate to certain age groups, to flavours and social media messaging.
"Our aim is to extend the reach of the Sentinel programme beyond ANDS and get more industry players involved," said Bashir. "We're trying to bring stakeholders together to collaborate and bring businesses together under one approach. The more we can collaborate, the better it is for the industry overall."
ANDS operates in three markets: the Middle East, Africa, and Europe.
Market potential in the Middle East
Bashir sees a lot of potential for the market in the Middle East because smoking is still the main form of nicotine consumption. The highest level of consumer demand for e-cigarettes is currently in Kuwait and the UAE.
"Consumers start to explore vaping using open systems, but because the experience is often burdensome and involves a lot of accessories, they often find it's more convenient to move onto closed systems," Bashir said.
Egypt has been the slowest country to adopt vaping because of the ongoing lack of clarity there about vaping's legal status. Apparently a conflict in positions between various ministries has been resolved, and the reality of the market – where vaping products have been available – has seemingly been confirmed.
"With 18m smokers, Egypt has a lot of potential," said Bashir. "Smokers have the right to be exposed to nicotine delivery solutions, and customers are currently using illicit products. So the government is missing an opportunity to move smokers away from conventional cigarettes and achieve revenues from legal smoking alternatives."
And Bashir is not alone in his opinions. British American Tobacco recently told ECigIntelligence that it has been engaging with authorities in the Middle East to encourage the adoption of tobacco harm-reduction policies and arguing for "reasonable and proportionate" regulation of tobacco alternatives in the region to reduce the public health burden created by smoking-related illness.
Jamal Bashir and Mohammad Agrabawi from ANDS will be speaking at the World Vape Show in Dubai on 17th and 18th June 2022.
– Lorraine Mullaney ECigIntelligence staff