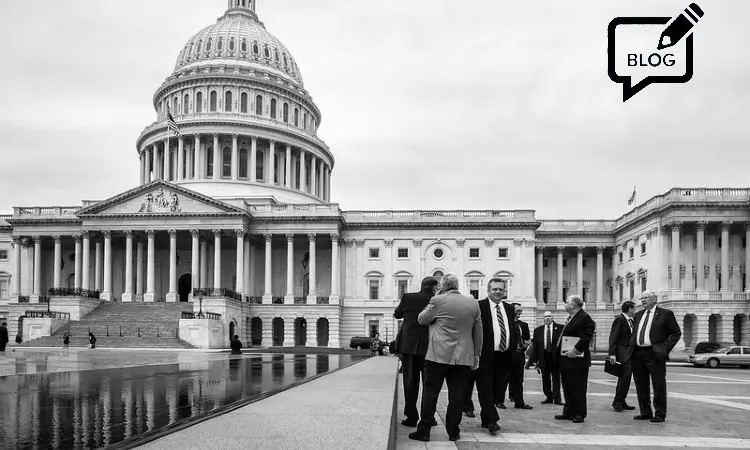 It's surprising the loopholes lawmakers can miss when writing, debating and passing bills.
Then again, maybe it isn't, given allegations that most politicians don't even bother reading the bills they vote on and that many proposals either parrot vested interest submissions word for word or copy and paste from similar bills passed in other jurisdictions (often with unintended consequences). Whatever the case, it's amazing what can get left out of bills. Ireland, for example, is only now moving to close sales of vaping products to under-18s.
An issue could simply be considered not likely enough to require legislating or not harmful enough to need addressing. For instance, lawmakers in the UK may not have thought it was specifically required to add in that nicotine-free e-cigarettes should not be distributed to under-18s. At the time, they might not have considered nicotine-free vaping products to be harmful enough on their own to require legislating. After all, various companies did feature vaping products with caffeine or other herbal additives. And these were offered to under-18s.
Of course, moves were quickly made to end these types of products. And in the wake of the e-cigarette, or vaping, product use associated lung injury (Evali) crisis, perhaps legislators figured no one would explicitly try to target under-18s with non-nicotine vaping products, given the potential health issues.
Other times it seems to be companies and consumers looking at laws and seeing what is still possible. This is potentially the case in Japan, where tiny cigars meant to be inhaled like cigarettes were left out of tax rises on cigarettes, making them the discount product of choice for the budget-conscious consumer.
And then there are those pesky vested interests. Could they have got into the ears of lawmakers, subtly suggesting there was no need to include such minor products? (Something similar has been said to be likely in the US, where fine cigars – the lawmaker's tobacco product of choice – remain subject to separate rules and taxes.)
How fast a loophole is closed depends on who benefits
So where does this leave vaping? Apparently without the influence of other interests, for one, as shown by the industry's inability to get its point across in much of the recent legislation being drafted, including bans on non-tobacco flavours and disposables.
And beyond that, it seems that when loopholes do benefit the industry, lawmakers are pretty swift to close them. Take, for example, the synthetic nicotine loophole to the US premarket tobacco product application (PMTA) scheme that was closed quickly (relatively, for regulatory matters).
Perhaps, though, the creation of a fairer, more equitable legal framework for vaping products can still be achieved. There are suggestions that harm reduction as a philosophy is starting to gain traction across the globe.
It will be some time before this translates into a regulation-friendly or even regulation-neutral market for vaping products in many countries. At least there is a chance of moving in the right direction. But in the end, can that happen without influence?
– Freddie Dawson ECigIntelligence staff
Photo: Jim Watkins