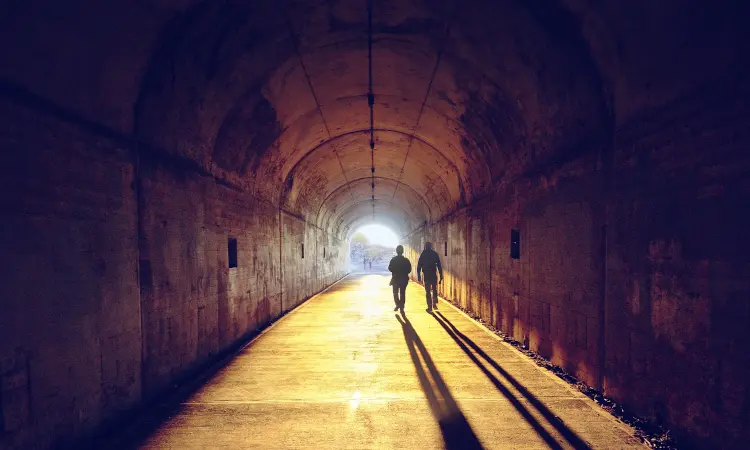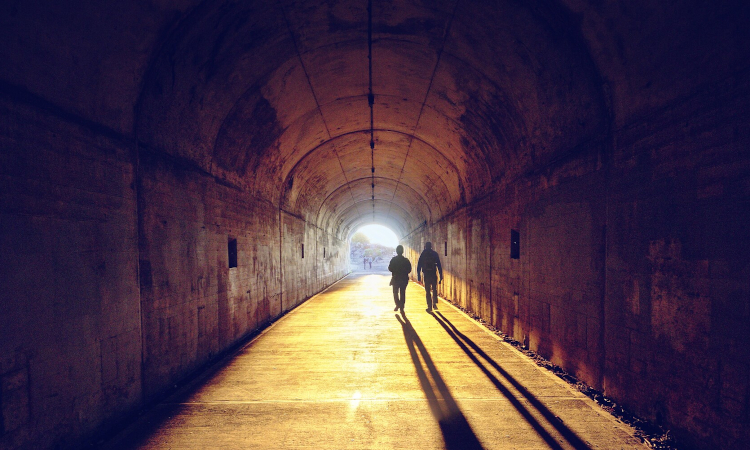 Could 2021 be remembered as the year we first started to see some light at the end of the tunnel? Only time will tell if it does indeed mark the end being in sight or whether it turns out to have been another false dawn.
Looking back over the year gone by, the metaphor might apply to any number of matters, from Covid-19 to vaping. Out of the apparently interminable trial came odd flashes of positive signs. It will only be later in 2022 that we see if the road taken during the past 12 months turns out indeed to have been the right one.
One of the most critical events of the year for vaping was the ninth session of the Conference of Parties (COP9). Although the online conference of parties to the World Health Organisation Framework Convention on Tobacco Control (WHO FCTC) ended without delegates having a chance to discuss in detail the future of tobacco alternatives, it did end with a commitment to work on further evidence and to make novel products a central role of discussion at COP10 in two years' time.
This may seem a small positive shrouded in a larger negative status quo and some delegations did warn that it was hard to make progress when the conference faced "significant delays" on important matters. But it nonetheless represents a potentially major change for an organisation that has traditionally taken a conservative approach to public health that is closer to a prohibitionist than a harm-reductionist stance.
This ongoing discrepancy is perhaps best illustrated by the controversial internal dispute between the Philippine delegation to the COP9 and officials at the country's Department of Health (DOH).
Dirty Ashtray awards
The Philippines' foreign affairs minister Teodoro Locsin described tobacco alternatives as "salutary" and "a source of good", praising the tobacco industry for developing these products. But health officials in Manila rapidly distanced themselves from the delegation's view, insisting: "There is no good in tobacco."
The stance of its COP9 delegation – which many viewed as pro-tobacco – earned the Philippines three "Dirty Ashtray awards" from the international watchdog Framework Convention Alliance, a badge of shame aimed at governments accused of supporting tobacco companies. The castigation of the Philippine delegation – even from within its own government – shows how conservative and prohibitionist in approach the WHO remains and how big a deal a commitment to working on further evidence as well as marking making novel tobacco products a central role of discussion in two years' time actually is.
A similar conservative approach was taken by other regulators through the year. In December the European Parliament's Special Committee on Beating Cancer (BECA) gave the green light to a cancer report that, among other recommendations, urged the European Commission to assess a ban on selected flavours in upcoming regulations.
The report was approved by 29 out of 34 committee members and included the "compromise amendments", including those related to tobacco-alternative products. The cancer report is heading to the full European Parliament, which is expected to vote on it in early 2022.
The US Food and Drug Administration (FDA) rejected around 5.5m of the 6m-plus premarket tobacco product applications (PMTAs) for e-cigarette products it received before the September deadline. It did issue its first marketing authorisations for e-cigarette products, covering RJ Reynolds's Vuse Solo device and two 4.8% nicotine tobacco-flavoured e-liquids. The remainder are still pending review – including ones from Juul – sowing confusion among retailers.
Court involvement
The FDA's denial of PMTAs was welcomed by politicians and public health organisations, some of whom have urged the agency to deny Juul Labs' application too. They were of course also a subject of criticism by many in the industry as well as public health advocates who support the principle of harm reduction.
This has led to a number of court cases against the FDA's resolution of PMTAs. In one potential positive for those that lost out, the US Court of Appeals for the Fifth Circuit concluded that the FDA "inadequately addressed or explained" a PMTA that resulted in a marketing denial order (MDO) and decided to allow a company from Texas to keep its flavoured products on the market until it resolves the case.
There were industry positives from regulation too. In December, the US Senate Finance Committee made "targeted improvements" to president Joe Biden's $2tn social spending package, including removing the proposal of a federal tax on tobacco alternatives approved by the House of Representatives in November. The revised version of the Build Back Better Bill released by the Senate does not include any reference to the tax, which would have applied to e-cigarette products.
And in the UK the Medicines and Healthcare Products Regulatory Agency (MHRA) opened up a route for e-cigarettes to be made available on prescription. The MHRA's updated "Guidance for licensing electronic cigarettes and other inhaled nicotine-containing products as medicines" suggests e-cigarettes may be made available for medicinal purposes in strengths and volumes greater than those currently permitted.
A few months before, the MHRA had updated its industry guidance and clarified that vaping products could be legally placed on the market only when a compliant notification is published online.
New Zealand's radical approach
Meanwhile, New Zealand took a major first step towards a future without combustible tobacco products. The country will attempt to make traditional tobacco "less available" than vaping products after admitting it would not meet its 2025 smoking rate targets through the tobacco control programme currently in place.
Most radically, it will deny younger people the chance ever to purchase smokable tobacco products legally. Those who will be 14 or younger when the law comes into effect will never be old enough to smoke as the limit grows up with them.
Importantly, the law, which is expected to be put before Parliament in 2022, would not incriminate the user but put the onus on retailers, by making it illegal to provide tobacco to anyone born after 2008. At the same time, it will reduce the allowable level of nicotine in cigarettes, in the hope that will make it easier for existing smokers to quit.
Crucially, the law avoids the trap so many lawmakers and regulators elsewhere fall into – notably in the US – by making a clear and vital distinction between combustible tobacco products and e-cigarettes.
As associate health minister Ayesha Verrall put it: "Ultimately, tobacco is one of the deadliest substances that people can take. Vapes do not have the harms associated with them, and that's why we're taking a risk-proportionate approach to these choices."
New Zealand also took some proportionate measures to control the potential use of vaping as an alternative to smoking by people who have never smoked. This included a ban on vaping (and smoking) in cars with children, restricting sales of flavoured e-cigarettes to specialist stores, and obliging retailers to display signs at each point-of-sale warning customers that e-cigarettes are not for sale to minors.
Others tighten up
Other countries also took steps over the past year to restrict the potential popularity of vaping – albeit without New Zealand's radical move to kill off conventional smoking.
Canada introduced a 20 mg/ml nicotine cap on vaping products, bringing the country in line with rules in Europe with the stated aim of protecting children.
In Israel finance minister Avigdor Lieberman signed an order imposing a tax on all e-cigarettes with immediate effect in order to reduce their consumption.
In China Li Keqiang, premier of the State Council of China, the country's chief administrative authority, approved an addition to the Tobacco Monopoly Law equating e-cigarettes and novel tobacco products with traditional tobacco. The change, also instituted immediately, clarified what had been a grey area while placing tougher regulations on vaping and novel tobacco products. Similarly, in Hong Kong lawmakers passed a bill banning the import and sale of e-cigarettes and heated tobacco products.
So in all 2021 saw some positive steps for the future of e-cigarettes. But these were countered by some moves that can only be seen as steps back for the industry as a whole. As 2022 progresses it may become more apparent whether we have made progress overall and in what direction.
– Antonia Di Lorenzo ECigIntelligence staff
Photo: Peter Thoeny